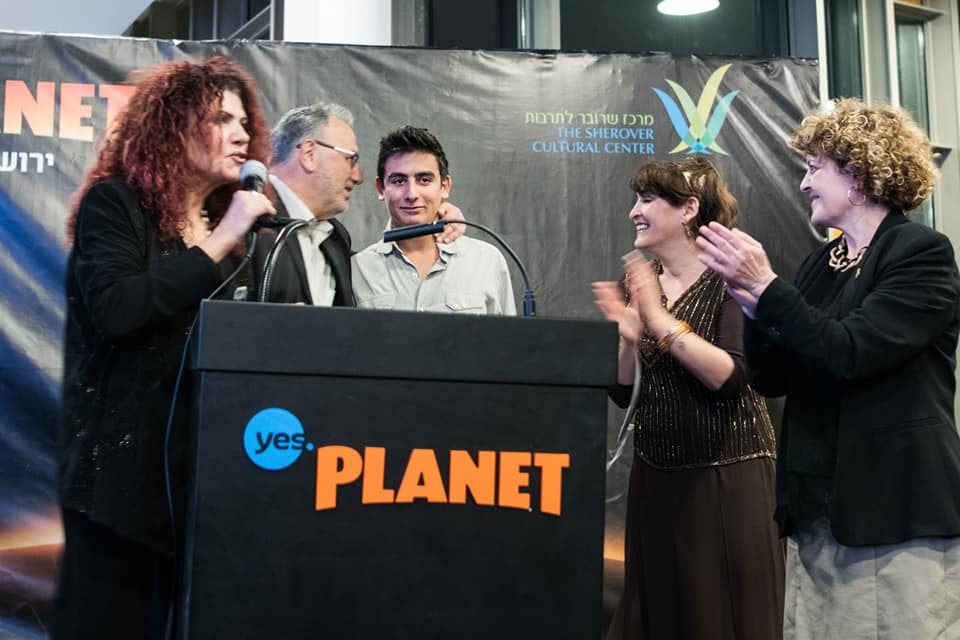 ETHAN AMRAM
Born in Paris, immigrated to Israel in 2008. He Experienced adjustment difficulties due to the differences in mentality and the new culture.
In order to overcome the feelings of distance and alienation, he found refuge in art and expressed his passions and frustrations on the canvas,
which became the fulfillment of a dream and the first steps in his artistic career . He participated in three exhibitions: in Tifon, in the artists' village and in the 10 ESPACE gallery. Today, on the side of his studies for the matriculation exams, he continues to paint and fulfill his passion . Ethan's paintings are expressive, expressive and characterized by bold colors. Ethan paints in large formats, focusing on facial expressions that are like a mirror and a reflection of the soul. Due to his young age, Ethan is at the beginning of his journey and has already acquired many fans of those styles and special ways of expression who have found a way to their hearts.
The works are reminiscent of graffiti paintings
The works have a strong and mesmerizing presence, capture the viewer and lead them captive in the magic of the colors and the dizzying dance of the brushes on the canvas.

Dr. Ziva Ve-Levin is the director of the art and design department and the municipal gallery
---